Cathy Gee makes pretty clay things.
Here are some of them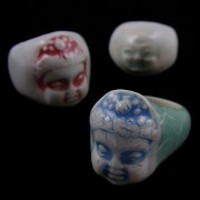 If you'd like to see more, head on over to my shop page to see my available work, or browse the gallery.
If you'd like to pick them up, try them on, or just say hi then take a look at my events schedule, and come see me!